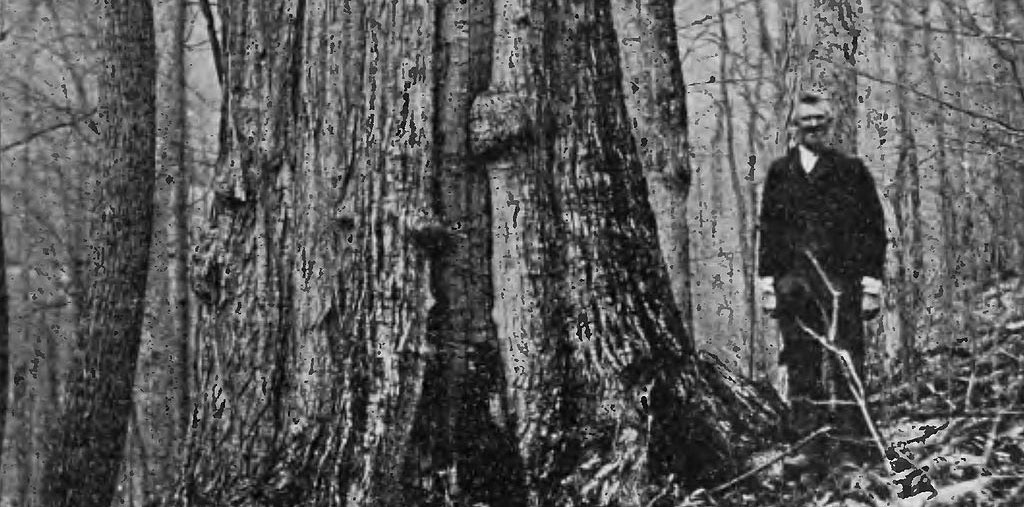 The Last Stand
Centuries ago, the forests of the Eastern United States looked much different than they do now. They were dominated by a giant known as the American Chestnut. The tree was also called the "Redwood of the East" since it grew to enormous sizes, as you can see in the photo above. It so densely populated the Eastern American forests that nearly 25% of all hardwood trees were Chestnuts.
Tragically, a disease that would come to be called Chestnut blight began wiping out the mighty tree in 1904. By the 1950s, the tree was an almost entirely extinct species.
As fate would have it, some forty years before the blight struck, a Wisconsin farmer named Martin Hicks brought the tree to his land and planted several of them. With Wisconsin being outside the natural range of the Chestnut, Hicks' trees were able to grow and populate, unaffected by the blight that ravaged the forests to the East.
By the mid-1900s, this fortuitous stand of Chestnuts numbered around 2,500 and was by far the largest remaining stand of American Chestnuts anywhere. Although nearly all of Hicks' Chestnuts still stand today, in 1987 scientists discovered that the Chestnut blight had reached the sanctuary and was beginning to infect some of the trees.
Today, as the blight continues to spread, scientists are locked in a race against time trying to save the last stand of great American Chestnuts. If they are successful in developing a vaccine, American Chestnut may become a common hardwood again someday. Until then, however, it is available to consumers who seek its rich timber only as Reclaimed Antique Wormy Chestnut.
Photo By United States Forest Service via Wikimedia Commons