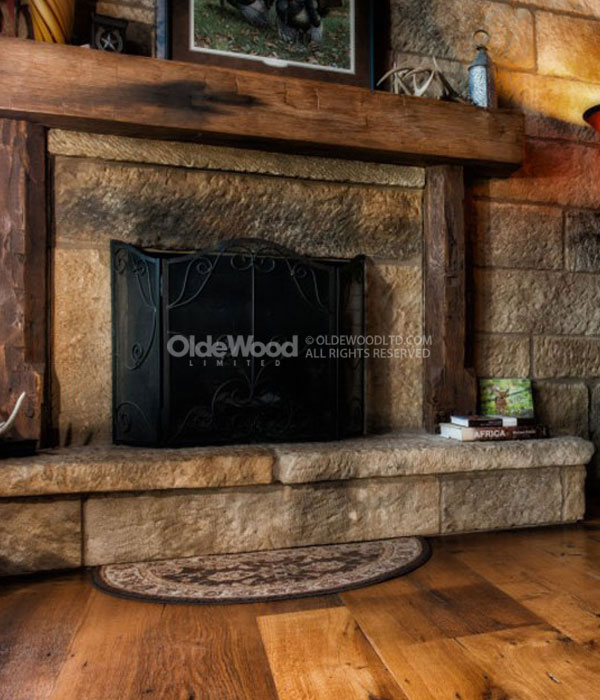 Our reclaimed
Rustic Fireplace Mantels
are masterpieces of warmth, beauty and style.
It's amazing how something as simple as an antique barn beam can add so much character and warmth to a living space. Olde Wood's gorgeous hand-hewn timbers make the perfect fireplace mantels and add a tranquil, natural element to rustic or modern contemporary interior designs.
Our large selection of reclaimed architectural timbers and beams are strikingly beautiful and structurally solid. They maintain a look that is defined by the workmanship long ago that went into each precision swing of the craftsman's axe, whose hand-eye coordination produced expert squaring and spot-on straightness.
Our wooden fireplace mantels will be custom-cut to your specified length, surface de-nailed, treated for insects, pressure washed and kiln dried to ensure durability and sustainability. Every reclaimed beam is an organically unique structure, please contact one of our representatives to specify desired width and surface grade.
Our vast inventory lets you hand select the best piece for your space, then choose the surface type you prefer, including heavy or bold characteristics, smooth sides or special features. Our antique timbers are normally shipped as raw pieces, but we also offer a natural wax finish if you prefer a softer look.
---
Available Mantel Shapes: