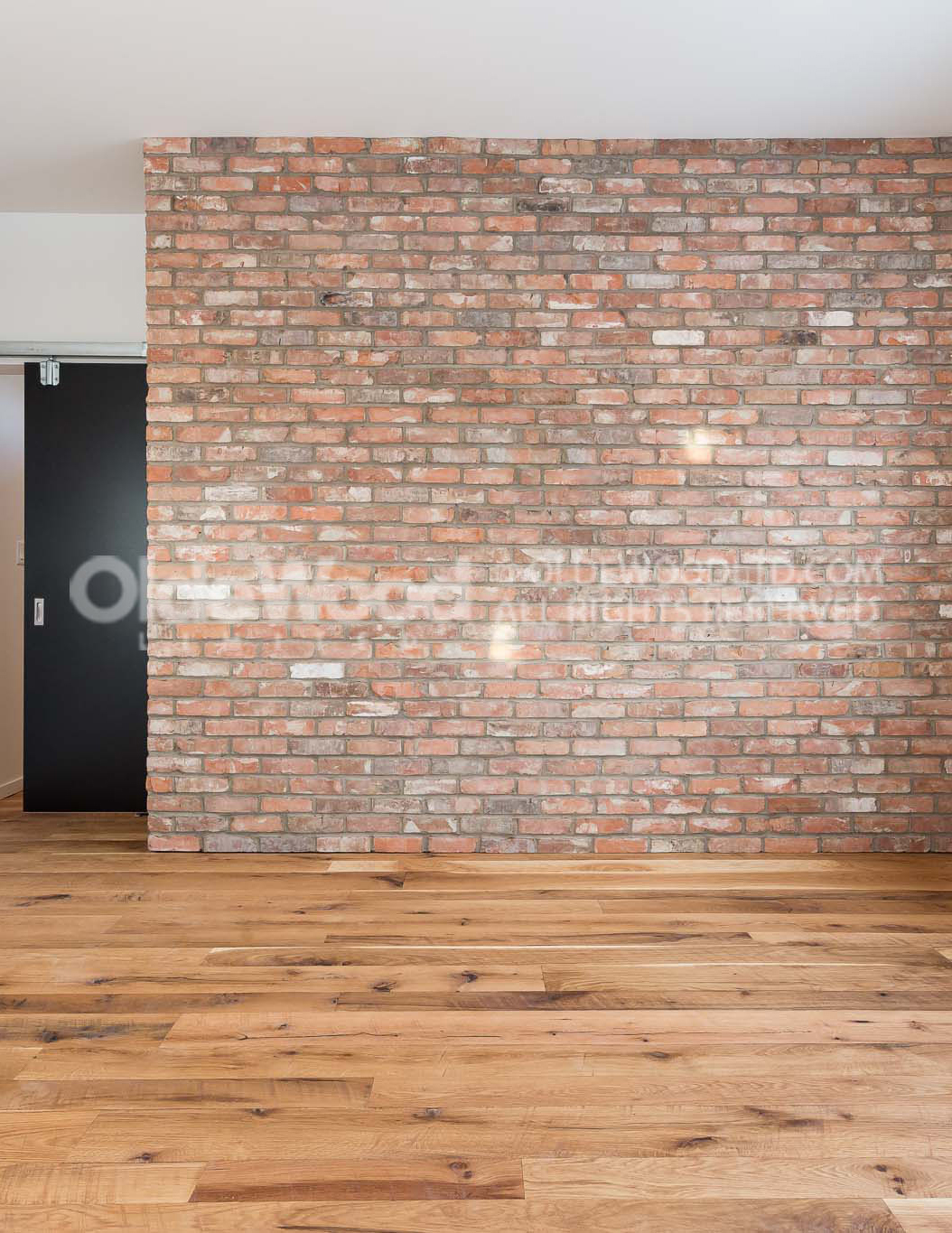 View Mountain Oak Gallery
Finish Options:
Traditional Plank Flooring
Mountain Oak
Characterized by the rugged, unyielding spirit of the Allegheny and Appalachian foothills and peaks, our Traditional Mountain Oak wide plank flooring is live-sawn through an antique, 60-in. saw blade to replicate the look of early milling. This rare milling practice yields much longer and wider board dimensions while including all select grades of lumber into a single floor. Our Traditional Mountain Oak's authentic, rustic appearance is akin to our Reclaimed Hit-Skip Oak.
With its vigorous mixture of dark and golden browns and honeyed tans, Traditional Plank Mountain Oak – known for its quality, strength and beauty – will help you create the perfect, enduring space.
Distinctives of Traditionally Milled Mountain Oak Flooring
Our Mountain Oak wide plank flooring is cut from select, fully mature wood timbers. Durable Traditional Mountain Oak hardwood flooring features robust, dense grain patterns, authentic saw marks, sound knots, natural checking, and occasional worm holes.
Specifications

Engineered Flooring Specifications

WIDTHS: 3" to 10"
LENGTHS: 2' to 12'
THICKNESS: 5/8" (3/4", 11/16" available)
AVAILABLE FINISH: Unfinished, UV Pre-finished, Natural Oil Pre-Finished
SURFACE & CUSTOM OPTIONS: Wire Brushing, Beveled Edge, Hand-Scraping, Same Width Planks, End Matching up to 10"

Solid Flooring Specifications

WIDTHS: 3" to 12"
LENGTHS: 2' to 12'
THICKNESS: 3/4", 5/8", 1/2", 3/8"
(5/8" up to 8" only), (1/2" up to 6" only), (3/8" up to 4" only)
AVAILABLE FINISH: Unfinished, UV Pre-finished, Natural Oil Pre-Finished
SURFACE & CUSTOM OPTIONS: Wire Brushing, Beveled Edge, Hand-Scraping, Same Width Planks, End Matching up to 12"

Download Spec Sheet

Our Mountain Oak in widths of 8" and over has an extended lead time due to higher demand. Please contact a Design Specialist if you have any questions on this matter.

Accessories