Timeless style and beauty.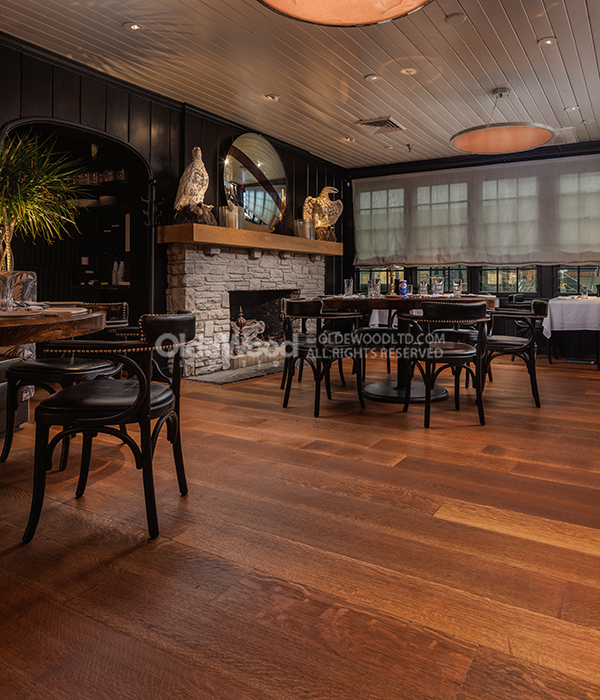 Our Rift and Quartered plank flooring is specially cut to produce unique grain patterns and greater stability.
When hardwood flooring comes to mind, authentic planks with charming grain patterns are often pictured. This, however, seems more difficult to come by these days as modern products and milling techniques continue to be utilized.
This unique standard or select grade rift and quartered flooring creates a stunning timeless look with beautiful grain patterns and special grading for each product. With its traditional and rare milling process only cutting from the outer third of the log, straight grain patterns with minimal knots and variation are produced providing the ability to make a project range from traditional to modern.
A "mixture of specially crafted rift and quartered planks creates a unique display of beauty and distinct character only seen in our special cut."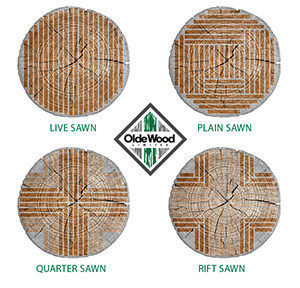 Olde Wood Limited® takes pride in finding ways to eliminate excess waste in raw materials used for each project and nothing changes when it comes to special cuts like these. This is why as we manufacture, we go to great lengths to utilize unique grades and cuts in products. We ensure that design matches styles and strengths from American history and that the process continues to focus on efficiency and sustainability.