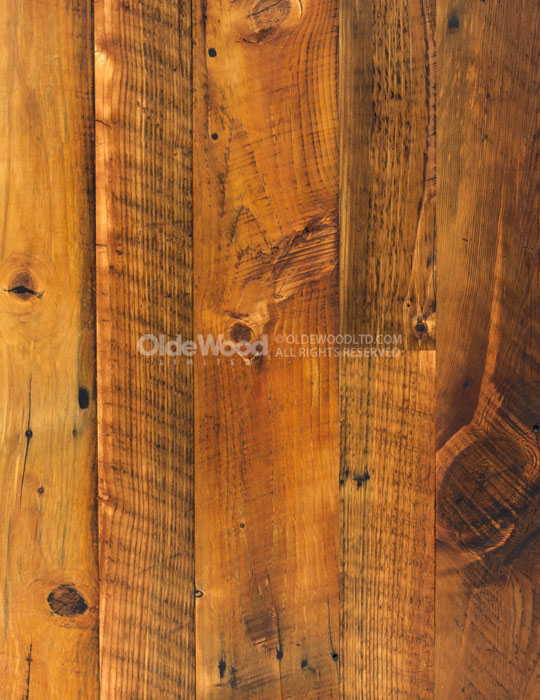 Finish Options:
Reclaimed Wide Plank Flooring
Antique Heart Pine Hit-Skip
Hard-wearing, reclaimed Antique Heart Pine hardwood flooring is been reclaimed from the factories and mills that powered our nation's manufacturing base. Its use in vital support beams confirms its strength and durability.

In your home, the unbridled appearance of our Antique Heart Pine Hit-Skip will tell the story of a floor that's already endured a lifetime of faithful service.
Distinctives of Antique Heart Pine Hit-Skip Flooring
This specie is easily recognizable for its intense yellow-orange color and a grain so tight that it often possesses more than seven growth rings per inch. Our Heart Pine Hit-Skip will feature an abundant mix of saw marks, sound knots, cracks and nail holes which help to form a truly authentic flooring experience.
Specifications

Engineered Flooring Specifications

WIDTHS: 3" to 10"
LENGTHS: 2' to 12'
THICKNESS: 5/8" (3/4", 11/16" available)
AVAILABLE FINISH: Unfinished, UV Pre-finished, Natural Oil Pre-Finished
SURFACE & CUSTOM OPTIONS: Wire Brushing, Beveled Edge, Hand-Scraping, Same Width Planks, End Matching up to 10"

Solid Flooring Specifications

WIDTHS: 3" to 12"
LENGTHS: 2' to 12'
THICKNESS: 3/4", 5/8", 1/2", 3/8"
(5/8" up to 8" only), (1/2" up to 6" only), (3/8" available in light hit-skip up to 4" only)
AVAILABLE FINISH: Unfinished, UV Pre-finished, Natural Oil Pre-Finished
SURFACE & CUSTOM OPTIONS: Wire Brushing, Beveled Edge, Hand-Scraping, Same Width Planks, End Matching up to 12"

Accessories