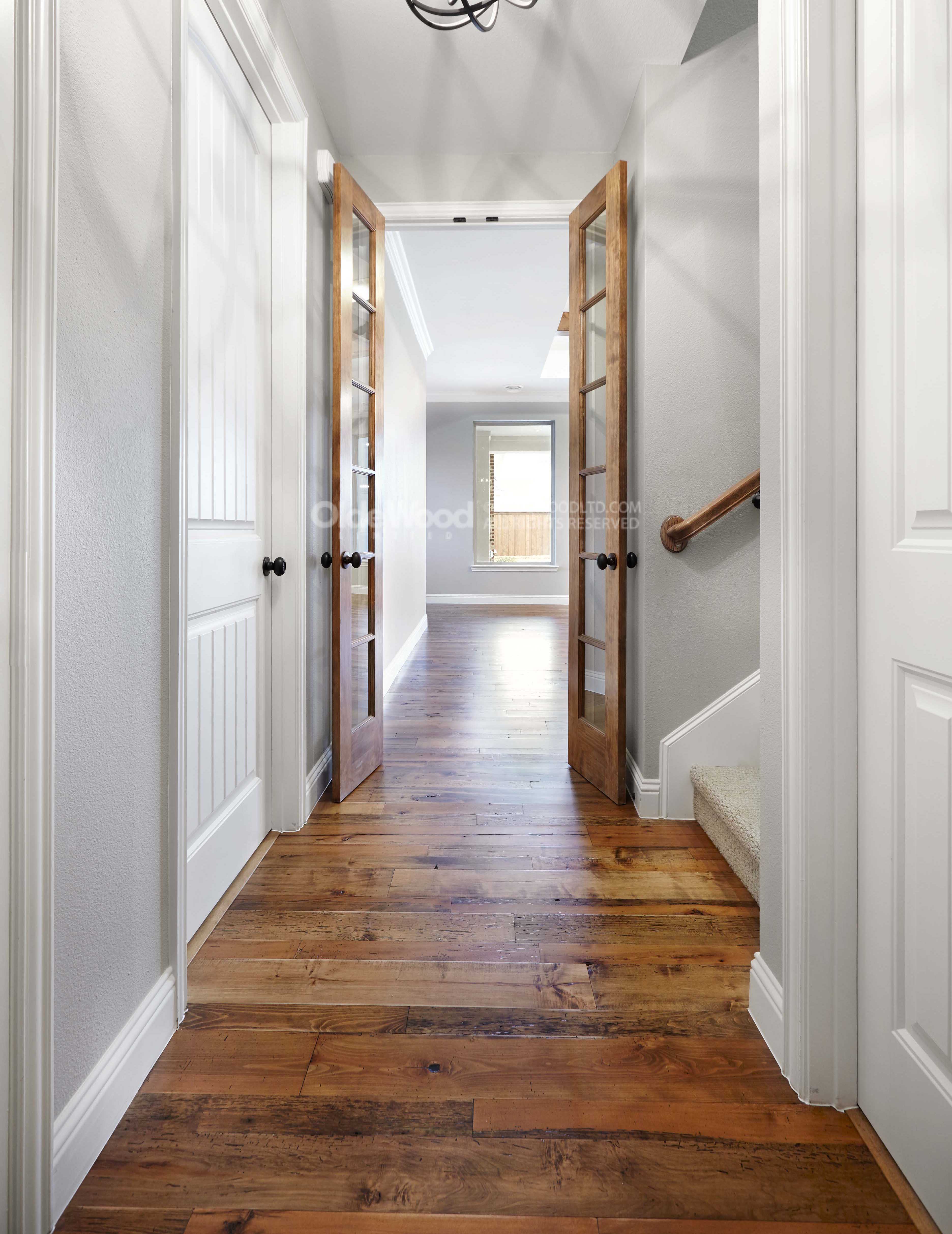 View Antique Beech/Maple Gallery
Finish Options:
Reclaimed Wide Plank Flooring
Antique Beech/Maple
A medium-density hardwood from Northeast Ohio's most common forest community at the time of European settlement, reclaimed beech/maple – with minimal color and grain variations – combines honey and tawny blond hues with hints of pink for a stunning, light-colored floor that will brighten any room in your home.


Our 100-percent reclaimed beech/maple wide plank flooring and timbers hail from old barns in the American East and Midwest, including the beams used to support the structure. Each hand-selected beech/maple hardwood flooring plank displays inherent features that epitomize naturally aged, distressed and weathered wood from some of our nation's oldest forests.
Distinctives of Reclaimed Antique beech/maple Flooring
Our beech/maple reclaimed wood flooring blends several lighter wood tones with the character of tiny, cat-like scratches, as well as some knots, sound cracking and insect tracks.
Specifications

Engineered Flooring Specifications

WIDTHS: 3" to 8"
LENGTHS: 2' to 12'
THICKNESS: 5/8" (3/4", 11/16" available)
AVAILABLE FINISH: Unfinished, UV Pre-finished, Natural Oil Pre-Finished
SURFACE & CUSTOM OPTIONS: Wire Brushing, Beveled Edge, Hand-Scraping, Same Width Planks, End Matching up to 8"

Solid Flooring Specifications

WIDTHS: 3" to 8"
LENGTHS: 2' to 12'
THICKNESS: 3/4", 5/8", 1/2", 3/8"
(5/8" up to 8" only), (1/2" up to 6" only), (3/8" up to 4" only)
AVAILABLE FINISH: Unfinished, UV Pre-finished, Natural Oil Pre-Finished
SURFACE & CUSTOM OPTIONS: Wire Brushing, Beveled Edge, Hand-Scraping, Same Width Planks, End Matching up to 8"

Accessories