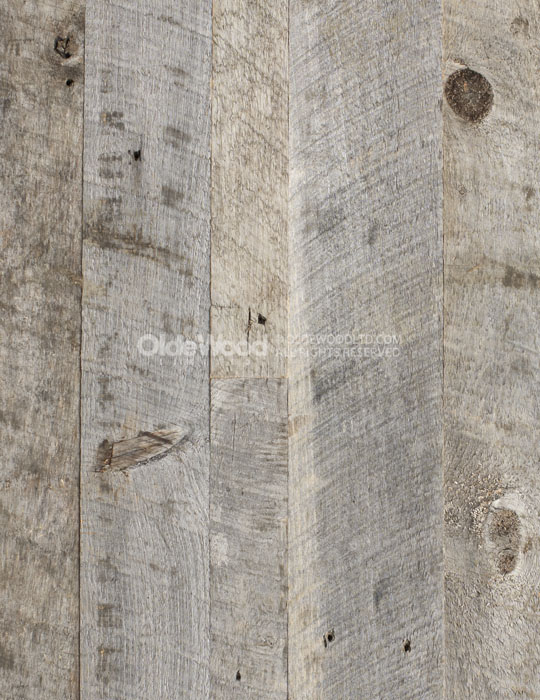 Grey Board
This siding displays a spectrum of naturally faded, medium & dark shades of grey. Nail holes and weathered knots make each unique board a testament to the beauty imparted on exposed wood by the elements of nature.
AGED WOOD FOR WALLS AND CEILINGS
Grey Board gives a completely unique look to any interior or exterior wall covering. This recycled lumber is crafted by Olde Wood on our revolutionary, 180-acre wood-aging farm. This farm is one of the first of its kind and is located in beautiful Magnolia, Ohio where the wood can be exposed to all types of nature's elements. This process gives the repurposed wood its true beauty and characteristics that can only be given with age. Grey Board is virtually maintenance free and each plank is individually inspected and graded to ensure durability, preservation and long life.
Specifications

Grey Board Specifications

WIDTHS: 4"–9" (random widths, some wider)
LENGTHS: 2'–11' (random lengths)
THICKNESS: 3/4" to 7/8" milled, 1" rough
AVAILABLE FINISH: Naturally Weathered / Unfinished
STANDARD PREPARATION: De-nailed & defected, kiln dried
EXTRA MILLING OPTIONS: Shiplapped