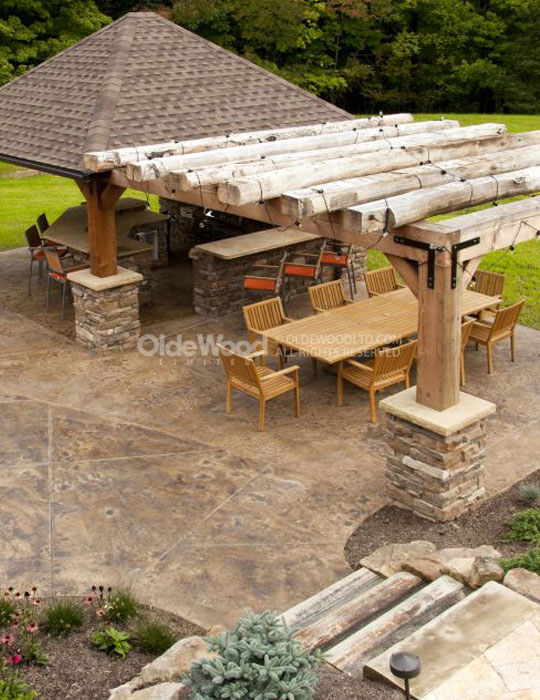 View Hand-Hewn Beams - 2 Sided Gallery
Beams + Timbers
Hand-Hewn Beams - 2 Sided
Ruggedly created by hand, these beams were used as hidden support structures in barns and industrial buildings. Hand-hewn on two sides only and featuring natural tree trunk elements on opposing sides, these reclaimed beams offer an authentic glimpse of true rustic living.
---
Specifications

2-Sided Hand Hewn Beam Specifications

FACE WIDTHS: 7"x7", 7"x8", 7"x9", 7"x10", 7"x11", 7"x12" (call for larger)
LENGTHS: Custom cut, please call
AVAILABLE FINISH: Natural/Unfinished, Sanded, Pressure Washed, or Pre-finished
FEATURES: Natural hand-hewing marks, rough sides, weathered surface

---

LENGTH & WIDTH VARIANCE: It is necessary for us to include material overage to ensure the desired length is shipped. When this happens, the extra material will be shipped in-tact and charged accordingly.
KILN DRYING: We are able to kiln dry timbers up to 20' in length.
PLEASE NOTE: Beams are priced by linear foot (LF) as mixed-hardwood specie orders. Please call for single-specie beam orders.