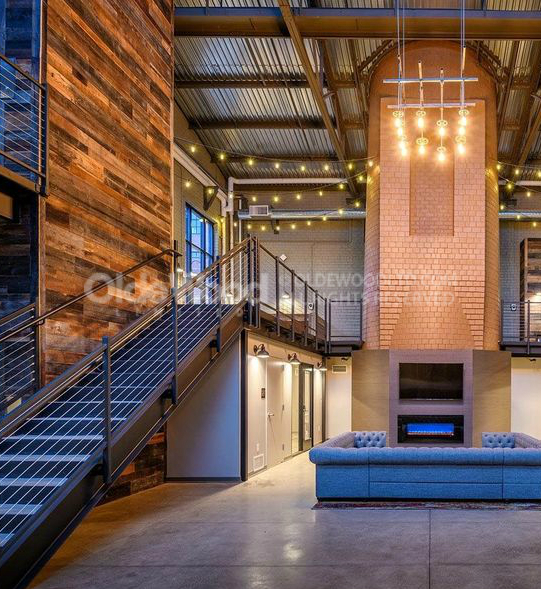 View Grey-Brown Barn Siding Gallery
Finish Options:
Antique Barn Siding
Grey-Brown Barn Siding
This siding displays a spectrum of naturally faded shades of grey and brown. Rusty nail holes, deep grain texture, and weathered knots make each unique board a testament to the beauty imparted on exposed wood by the slow hands of time.
Olde Wood's reclaimed barn siding gives a completely unique look to any interior or exterior wall covering. This authentically recycled lumber is virtually maintenance free and has already stood the test of time having survived 100+ years of harsh weathering in the northeastern part of our nation. True beauty earned with age. Each board is individually inspected and graded to ensure durability, preservation and long life.
---
Specifications

Reclaimed Barn Siding Specifications

WIDTHS: 3"-10" (random widths)
LENGTHS: 2'–12' (random lengths)
THICKNESS: 5/8" to 1/2"
AVAILABLE FINISH: Naturally Weathered / Unfinished
STANDARD PREPARATION: De-nailed & defected, kiln dried (for interior use), Straight-line cut, Planed Uniform Thickness
EXTRA MILLING OPTIONS: Wire Brushed, Shiplapped

Download Spec Sheet