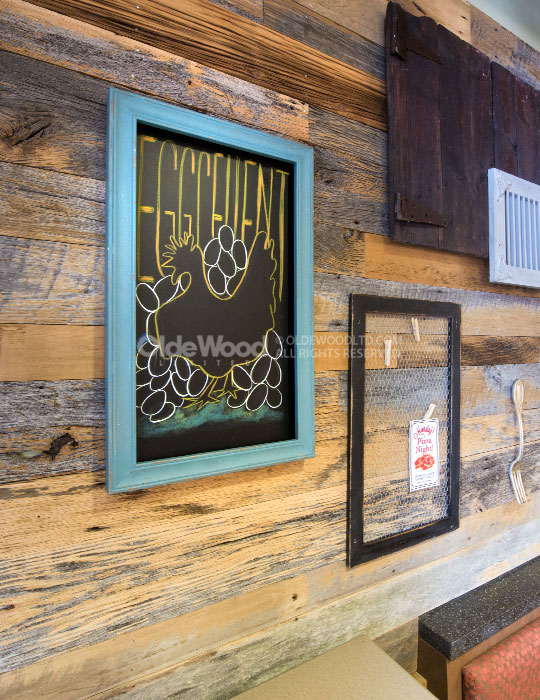 View Face-Planed Barn Siding Gallery
Finish Options:
Antique Barn Siding
Face-Planed Barn Siding
Characterized by contrast, parts of each board are planed down to reveal the qualities of fresh, raw timber underneath the ancient surface, while parts are left untouched to display the hard-earned antique finish. By simultaneously displaying both the aged and the original state of each board, this contrast celebrates both the beauty created by decades of exposure and the quality of timber it took to last.

Olde Wood's reclaimed barn siding gives a unique look and feel to any interior or exterior wall covering. This authentically recycled lumber is virtually maintenance free and has already stood the test of time having survived 100+ years of harsh weathering in the northeastern part of our nation. Each board is individually inspected and graded to ensure durability, preservation and long life.
---
Specifications

Reclaimed Barn Siding Specifications

WIDTHS: 5" - 9" (random widths)
LENGTHS: 2'–12' (random lengths)
THICKNESS: 5/8" to 1/2"
AVAILABLE FINISH: Unfinished
STANDARD PREPARATION: De-nailed & defected, kiln dried (for interior use), Straight-line cut, Planed Uniform Thickness
EXTRA MILLING OPTIONS: Wire Brushed, Shiplapped