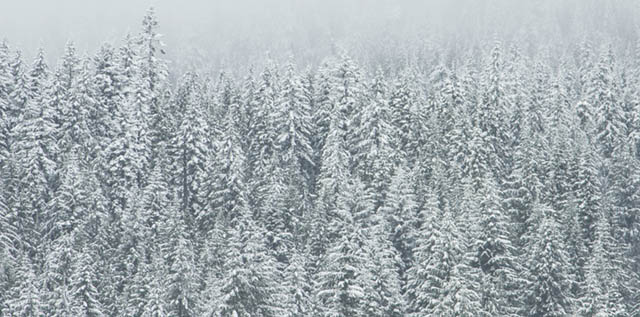 Yuletide Timber
While you might think that Christmas trees spend eleven months of the year just waiting for their time to shine in December, they actually see pretty steady action all year round.
You see, in addition to being the country's most popular Christmas tree, the Douglas Fir also produces more timber than any other tree in North America. Its straight grain, workability, and abundance have made it the backbone of the American lumber industry.
Even though Douglas Fir is most famous for its traditional role as the quintessential Christmas tree, its role in building our country has been equally iconic. It is deeply rooted in the timber framework that built the United States in the 18th and 19-centuries. Douglas Fir trees were turned into mine timbers, cabin logs, and railroad ties prominently in the West. More Douglas Fir was then even sent back over those same railroads to build the factories and warehouses of the industrial Midwest.
Today it maintains its place of prominence, as Douglas Fir is among the most sought after reclaimed wood in interior design.