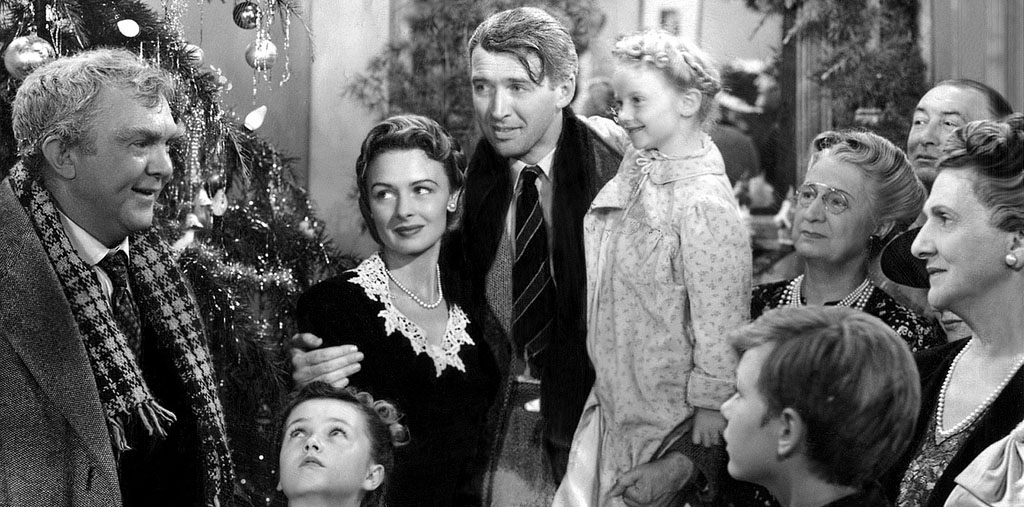 It's a Wonderful Life
When you sit down to enjoy the latest action or fantasy movie, most of the astounding film sets and visual effects were created digitally. But before technology was advanced enough for this, film crews had to build the sets by hand.
Favorite holiday film It's a Wonderful Life was released on Christmas Day in 1946 and its production team wouldn't settle for anything less than the best for their movie. Frank Capra, the film director, had a vision for a truly authentic film experience.
It took about two months for the team to build Bedford Falls on four acres of RKO Radio Pictures' ranch in Encino, California. It ended up being one of the most elaborate sets ever made. The set included 75 buildings and Main Street alone was 300 yards long, which is the size of three entire city blocks.
As if constructing a full town was not enough, the team took other measures to achieve an authentic feel. They created a new version of fake snow to replace the previous industry standard of dropping corn flakes (which was tremendously loud). The team also brought in 20 fully-grown oak trees to make the streets and park look life-like.
At the time of its release, It's a Wonderful Life did not go over well with audiences. However, Frank Capra won a Golden Globe for Best Motion Picture Director and the movie was recognized on the American Film Institute's "100 Greatest American Films of All Time" list in 2007. Despite the rough start, the crew's hard work was worth it as they created an iconic holiday tradition.